Our Mission
The Middlesex Water family of companies are committed to providing service in the water, wastewater and related service fields in a safe, reliable and efficient manner.
Our Vision
We will work to be the company of choice for individuals, developers and municipalities seeking water, wastewater and related service solutions that make operational and economic sense.
Our Values
Our mission, and the way we deliver for our customers, our shareholders, our communities, and for each other is rooted in what we as a company believe to be our core values. These values and underlying business principles define us as an enterprise and help drive our daily individual and business decisions.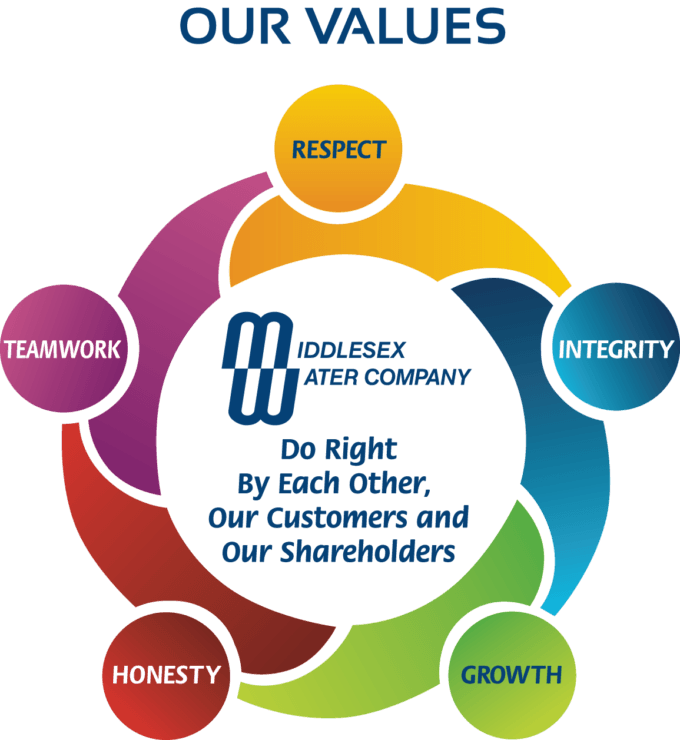 We encourage our employees to do right in interactions and to demonstrate our core values in our words and in our actions. View our MWC Values Booklet