Over the past ten years, the acronym STEM has become mainstream when referring to career fields that involve science, technology, engineering and math. A quick search of STEM careers will produce professions such as software developer, physician assistant, mechanical engineer and the list goes on. Sure, those career fields yield a respectable salary and a fiercely competitive environment to boot. Do you know that graduates with STEM backgrounds are highly sought after in the water and wastewater industry?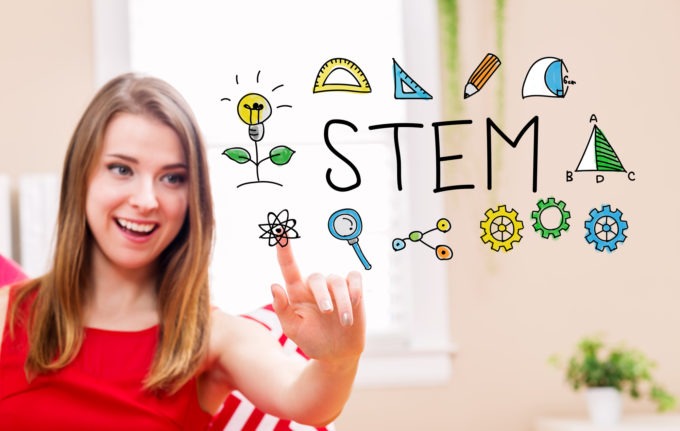 Careers in the water industry offer an expansive range of entry level opportunities to positions that require specialized training and education. Examples of specialty positions include a lab technician with training and experience in chemistry and biology, information technology infrastructure manager with qualifications requiring a background in computer science or information systems and construction engineer with education in environmental engineering. These jobs offer individuals stability, economic independence and the ability to make meaningful contributions to the local community in a sustainable career field. Globally, these same individuals can impact international markets with careers that address the world's water crisis in developing nations, water security, conservation and infrastructure management. Access to water, our most precious natural resource, requires a diverse team of professionals.
Meaningful Contributions
Employers today are experiencing the Silver Tsunami, a metaphor that describes an aging population resulting in an older median age of the average worker. This generation of worker is loyal to the company, seeks job security and considered self-involved. Generation X workers have decreased expectations of job security and are motivated by learning opportunities and accomplishing career goals. The emergence of the youngest population of the workforce, Millennials and Generation Z, alike, are equally concerned with making positive impressions on the world around them and loving the work they do as opposed to a high salaried job that they hate going to. This group inherently desire to serve, share and focus on issues they care about. They demand independence, work-life balance and technology-advanced organizations.
Combining these generational drivers of motivation, the water industry offers something for everyone. Water and wastewater treatment is continuously evolving. Equipment manufacturers incorporate cutting edge technology in their products. Construction materials and practices improve to meet demands in operational efficiency. Assets are inventoried using workforce management software. Supervisory control and data acquisition (SCADA) systems have the ability to control, monitor, direct, and record from remote locations. Programmable logic controllers (PLC's) execute tasks based on a series of inputs. Computer-aided design (CAD) software is used to generate distribution systems. Meter readings are received wirelessly.
For those seeking more traditional careers, the water industry offers opportunities in accounting, business development, engineering, human resources, communications and administrative support. Regardless of the career field, individuals rely on technology to perform their job. Additionally, workers often collaborate with internal and external stakeholders. The culture of teamwork allows individuals to make contributions, problem solve and produce results that yield a sense of accomplishment. This serves to benefit those who are concerned with performing work relevant to their interests while contributing to the bigger picture – a steward of the environment, as well as those striving to climb the corporate ladder.
What Are We Doing?
As an industry, the dilemma of attracting skilled workers is gaining attention. On a national level, agencies such as the Environmental Protection Agency, United States Department of Agriculture, Department of Labor and Veterans Affairs have created programs and funding assistance to help utilities attract, train, and employ water utility workers. Locally, utilities have implemented workforce development programs to attract and maintain employees.
Training & Development

Operator in Training
Continuing Education Credits

Tuition Reimbursement
Compensation

Reward for Achieving Progression Milestone(s)
Salary Increase for achieving advance license (e.g. water/wastewater operator)

Job Advancement

Apprenticeship Programs
Promote from Within

Recruiting
Career Planning

Annual Performance Review
Individual Development Plan
Come work for a water utility company and reap the benefits of career training, competitive salary scales, robust benefit packages and, of course, watching over this natural resource that is often taken for granted.
Find Out More About Our Current Job Openings:
https://www.middlesexwater.com/careers/